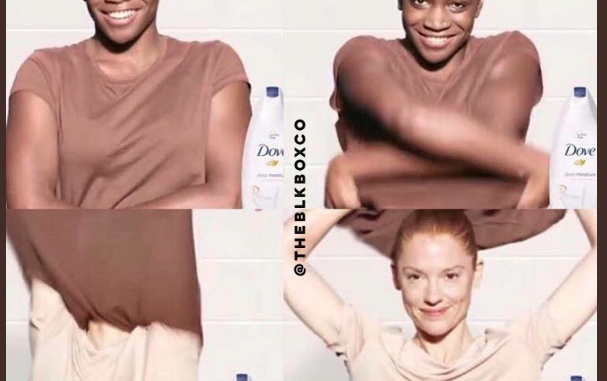 By The Washington Post
The Dove brand sheepishly admitted that it had "missed the mark" with a not-so-vaguely racist advertisement that has made it the latest target of consumer rage.
But many angry and befuddled Dove lovers spent the weekend wondering what mark Dove was trying to hit in the first place.
The ire-inducing advertisement – a static compilation of four photos – was released Saturday afternoon. The first frame shows a dark-skinned woman in what appears to be a bathroom, a bottle of Dove body wash in the lower right-hand corner of the picture.
In subsequent frames, the woman reaches down and lifts up her shirt (and apparently the rest of her skin/costume) to reveal a smiling white woman.
Offended Dove users erupted, and the company quickly apologized. But the two-sentence Twitter note, and a slightly longer message on Facebook left it unclear what exactly the ad was trying to convey.
Unilever, Dove's parent company, did not respond to Washington Post requests for comment.