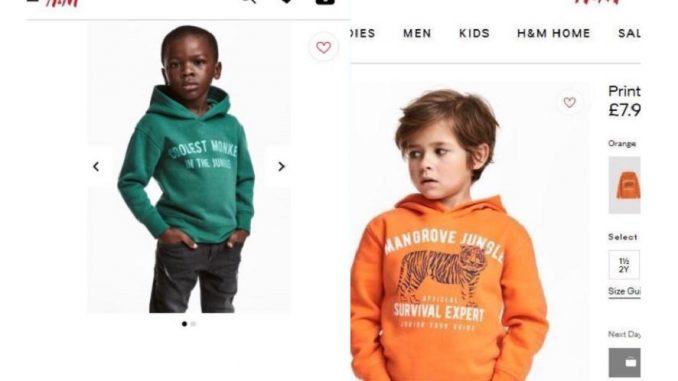 An ad on Swedish fashion brand H&M's website has stoked anger for displaying a black boy modelling a hoodie with the inscription "Coolest Monkey in the Jungle" for its UK stores.
This was described as racist and inappropriate especially when other white models are wearing a similar sweatshirt with inscriptions including "Mangrove Jungle Survival Expert".
The brand received a lot of backlash on Monday forcing them to remove the ad of the black boy who had posed with his hands in his pockets.
Make Extra Money As A Uber Driver
Social media was buzzing with lots of comments on Twitter questioning the reason behind their decision to clothe the black boy in that hoodie.
"From the stylist to the photographer to whoever authorised this to go live on your site, must be on the highest form of drugs," said a Twitter user, while another said: "So the black kid gets to wear the H&M sweater with "Coolest monkey in the jungle" and the white kid with "Survival expert". This is beyond disgusting. It's a projection of your neocolonial thinking. You won't see me anywhere near your shops these days @hm."
Creative director Alex Medina tweeted: "In the year 2018 there's no way brands/art directors can be this negligent and lack awareness. If look at other sweaters in same category they have white kids. We have to do better."
Others called for the sack of those behind the promo photos while some are calling for a boycott of the brand. For The King Centre, "Every company should invest in training that encompasses cultural competency and sensitivity. It is absolutely necessary. @hm"
BY ISMAIL AKWEI
Source